I was 1of 16, selected from all art glass graduates from across the UK, to be included in the published Review magazine and to be circulated internationally by NEUES GLAS – NEW GLASS: art & architecture is indeed an honour. To make this recognisition more significant, my work was the only stained glass panel selected, as all other artists submitted warm or hot glass pieces. I'm delighted to be flying the flag for traditional painted stained glass in an age where its recognition is in decline. Thank you to everyone involved and congratulations to all the other artists.
The skills used to create Allison include communication, research, design, drawing, portraiture, fine art, painting, acid etching, glue chipping, glass painting, glass enamelling, cutting, leading, stained glass, and gold leaf water guilding. This was a very special memorial panel and to be invited to create a fitting tribute is an even greater honour than the award. I would like to thank Allison's family for trusting me with her memorial.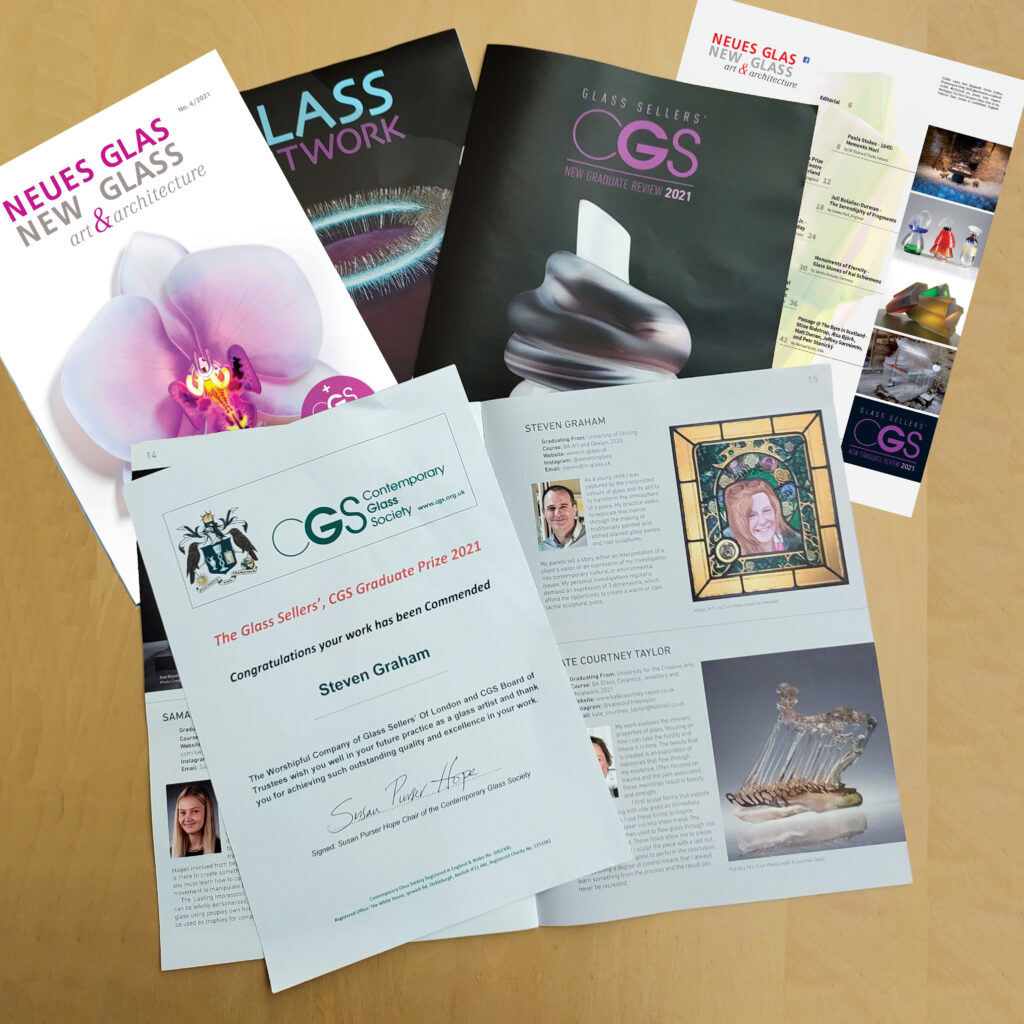 The following video shows some of the 35 stages of painting Allison's portrait. It is a slow and deliberate process where each layer is applied then fired, gradually building up the tones, colours, details and textures. I hope you enjoy the insight.