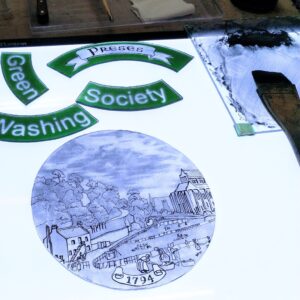 My Making Process
Different projects have their respective requirements, however, my making process always starts with research. Even with a simple repair, I look into its past, its purpose, its current use as this helps me to create an attachment to the piece, which in turn means I'll be passionate about the outcome being the best for the piece.
New work, such as commissions and exhibition pieces, involve the investigation of a theme or a topic. Through this I identify with a strand of that research, a connection with something I read or see. This connection then creates a path for me to explore and to develop designs from. A new work generally involves multiple design ideas, some being ongoing developments of one idea, others being completely different approaches to the theme. Throughout all of this I have to remember the purpose of the work, is it a stained glass panel, is it for a windows, a door, an LED panel, is it a 3d form for kiln work, how will it be displayed. A thousand considerations all culminating in a final design, selected by you, the client.
Once I start the making process, this piece remains my sole focus so that I can invest my passion and my time into creating a piece of art that fulfils the vision of what you imagined. Some clients like to be updated throughout the making, while others like to be surprised. In any case, I always document the various stages so that I can pass this on where it is wanted. The images and videos on this page provide a small insight into my making process and I hope you enjoy them.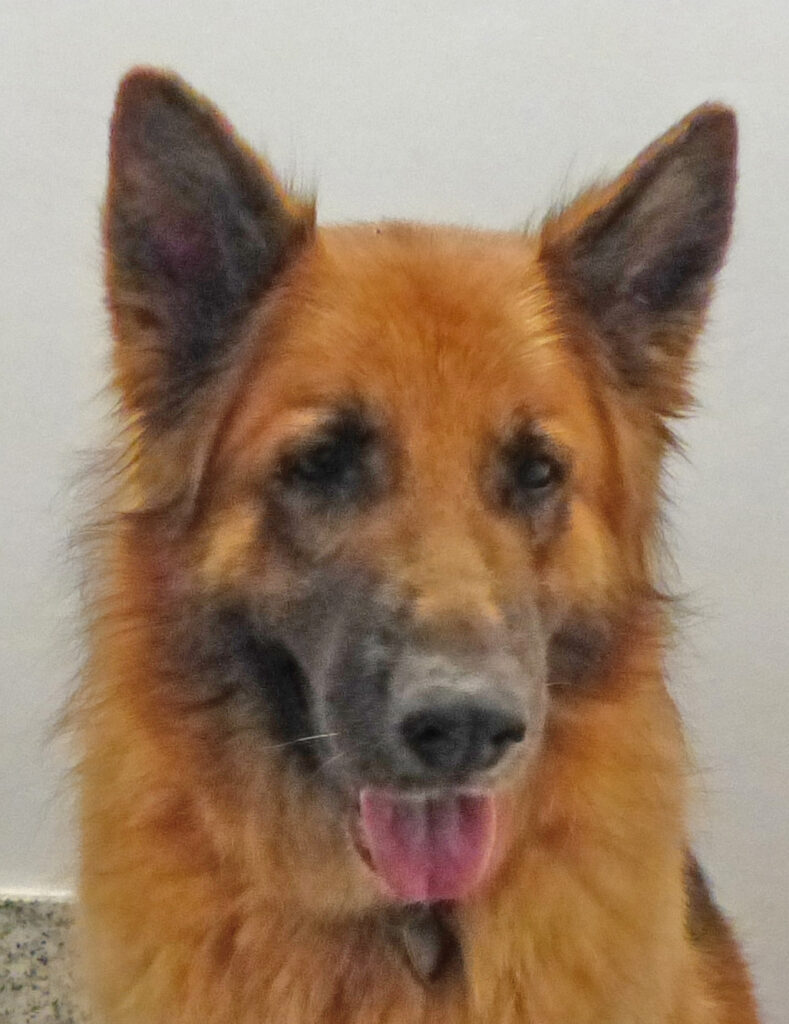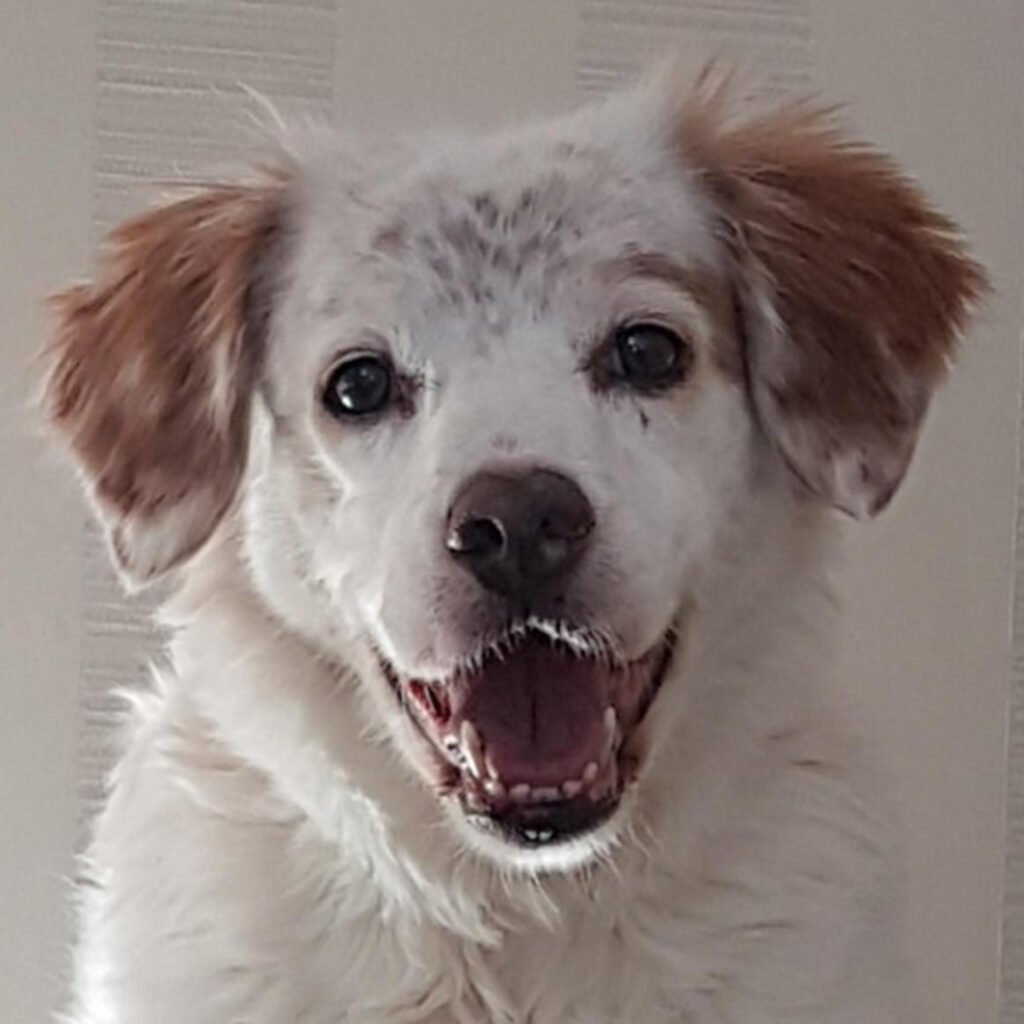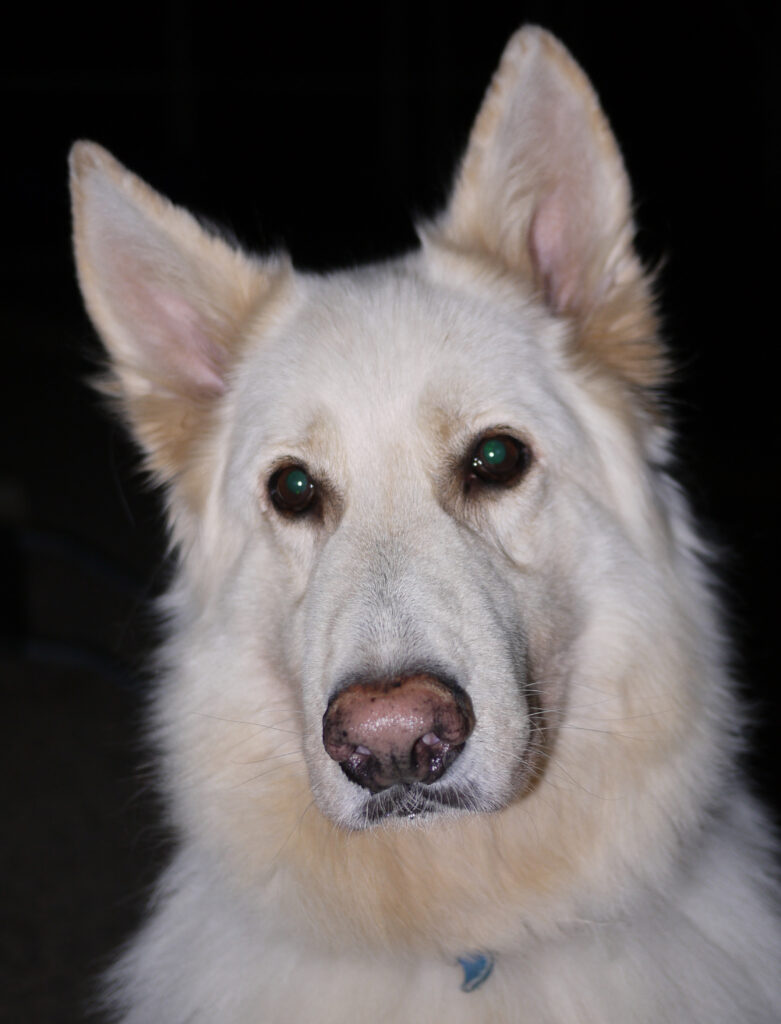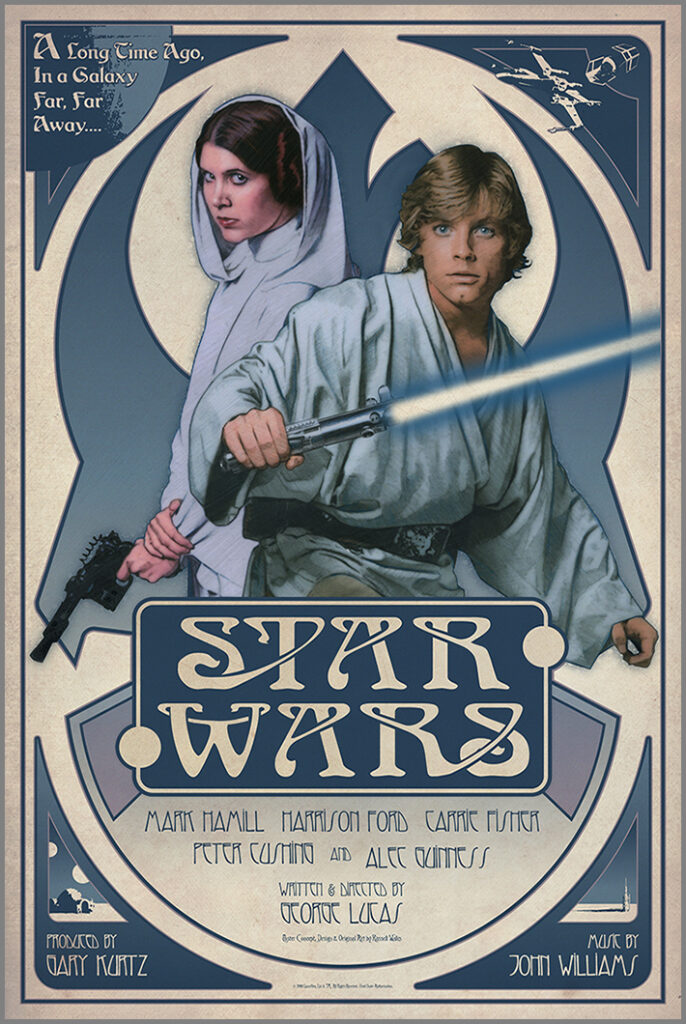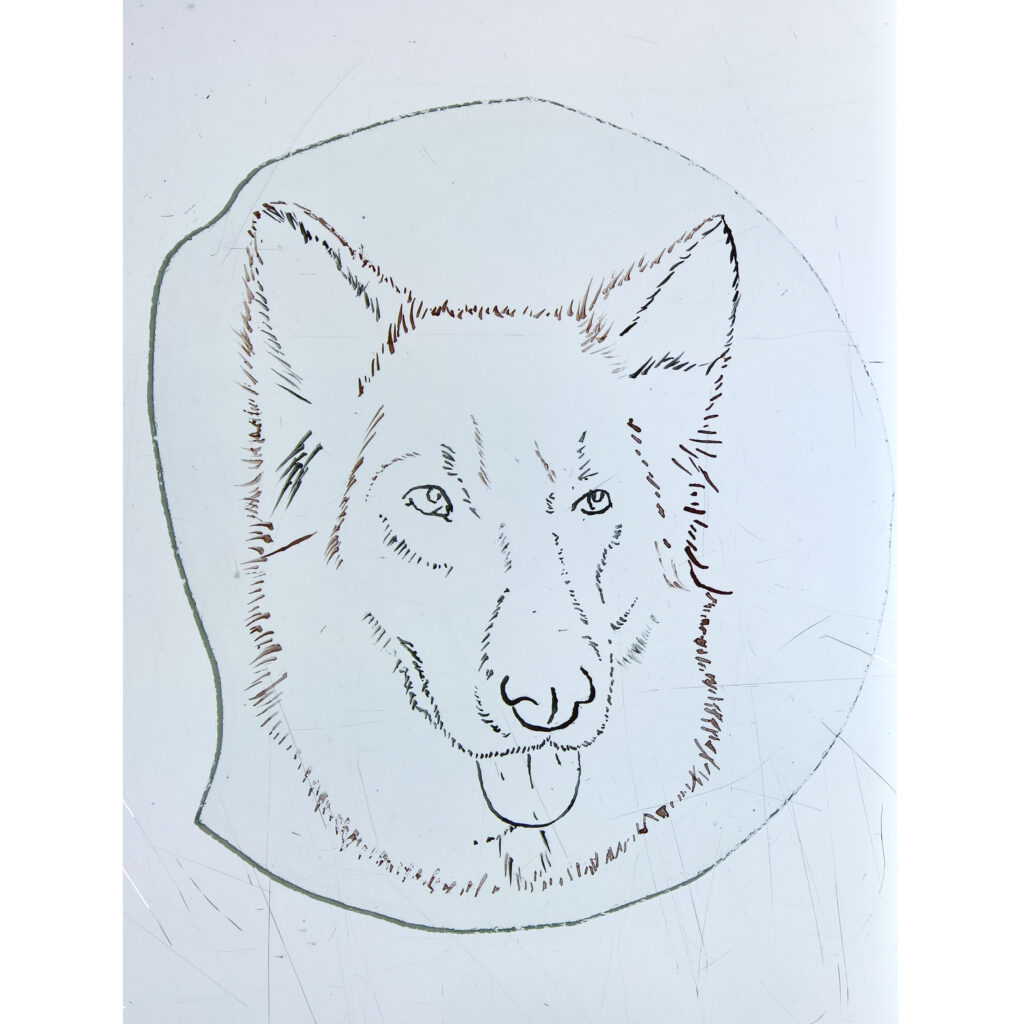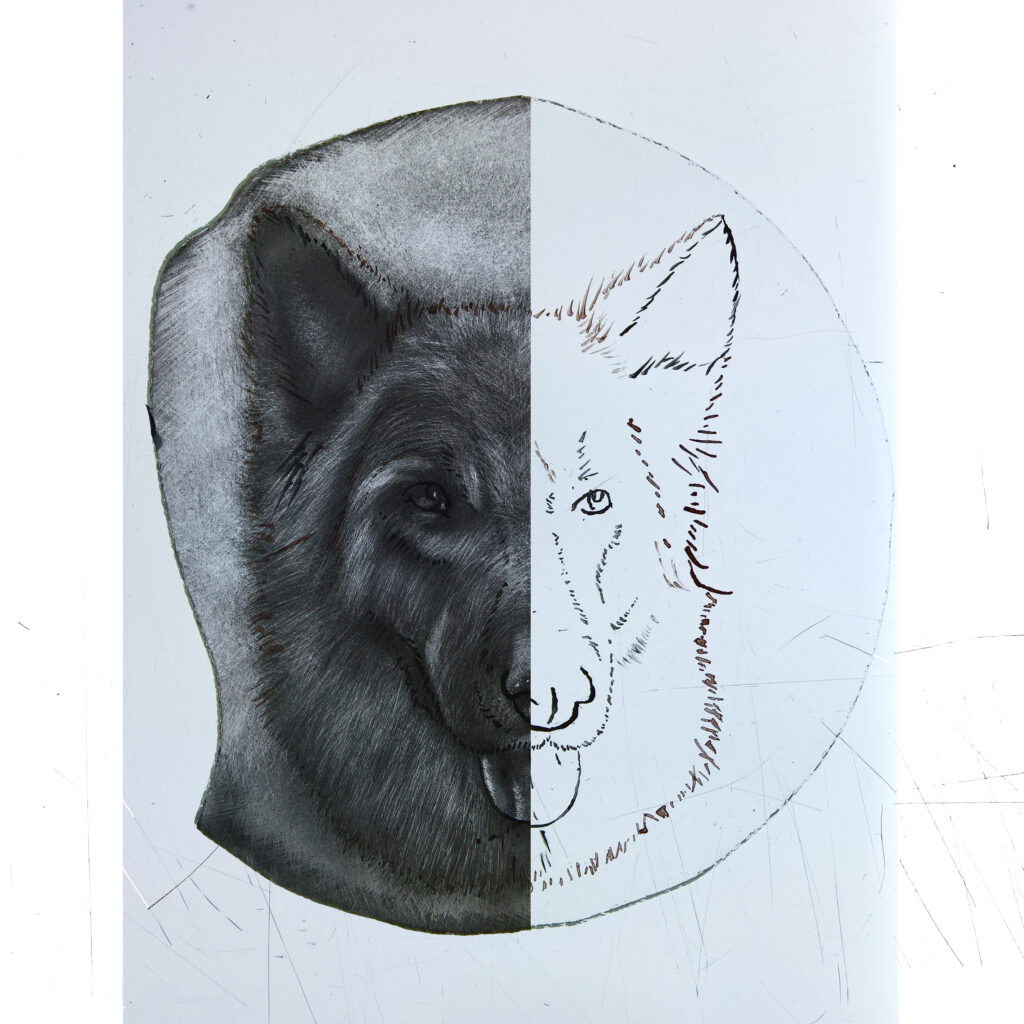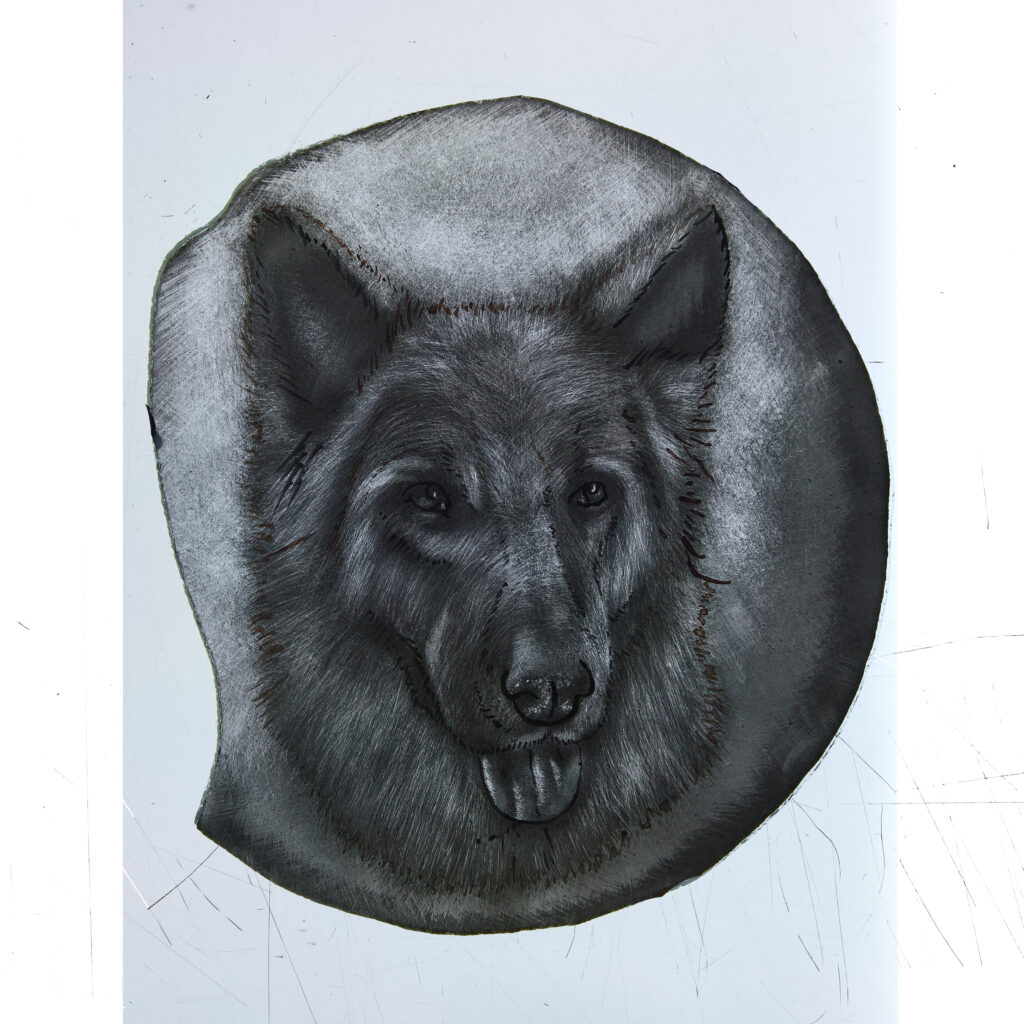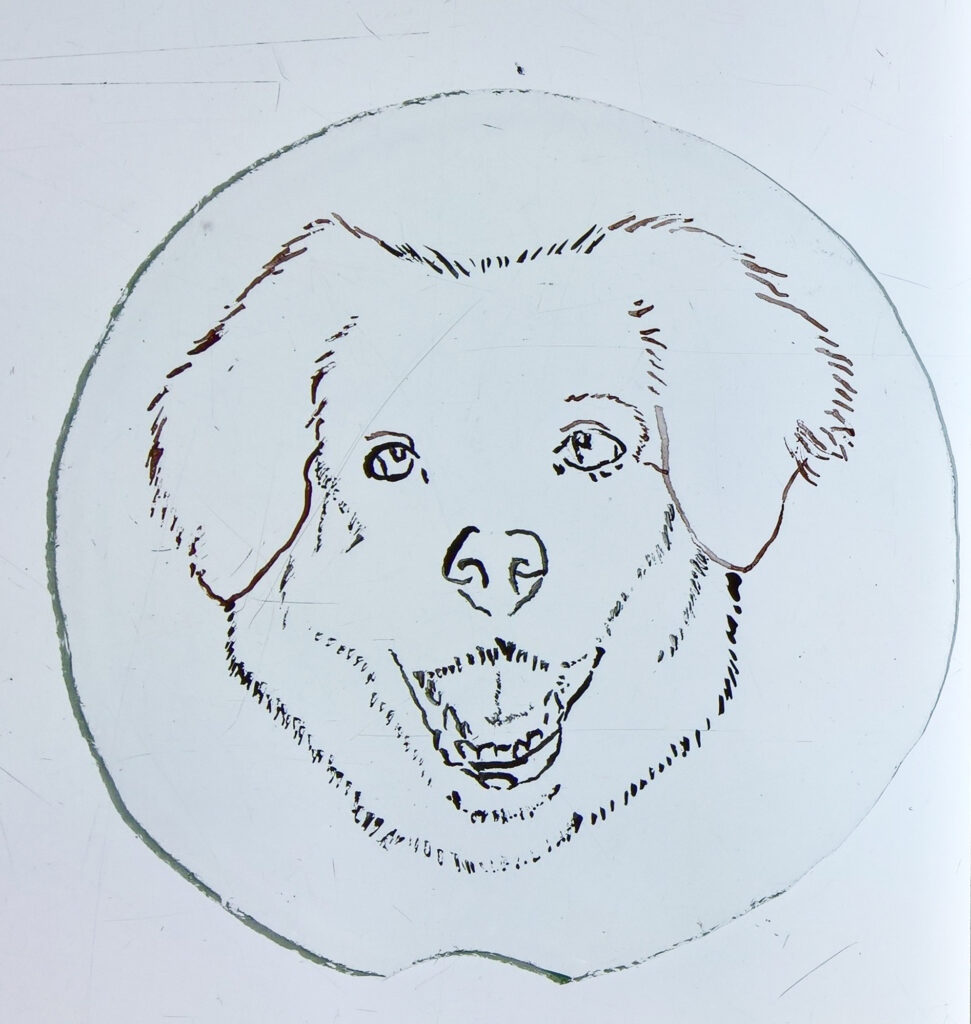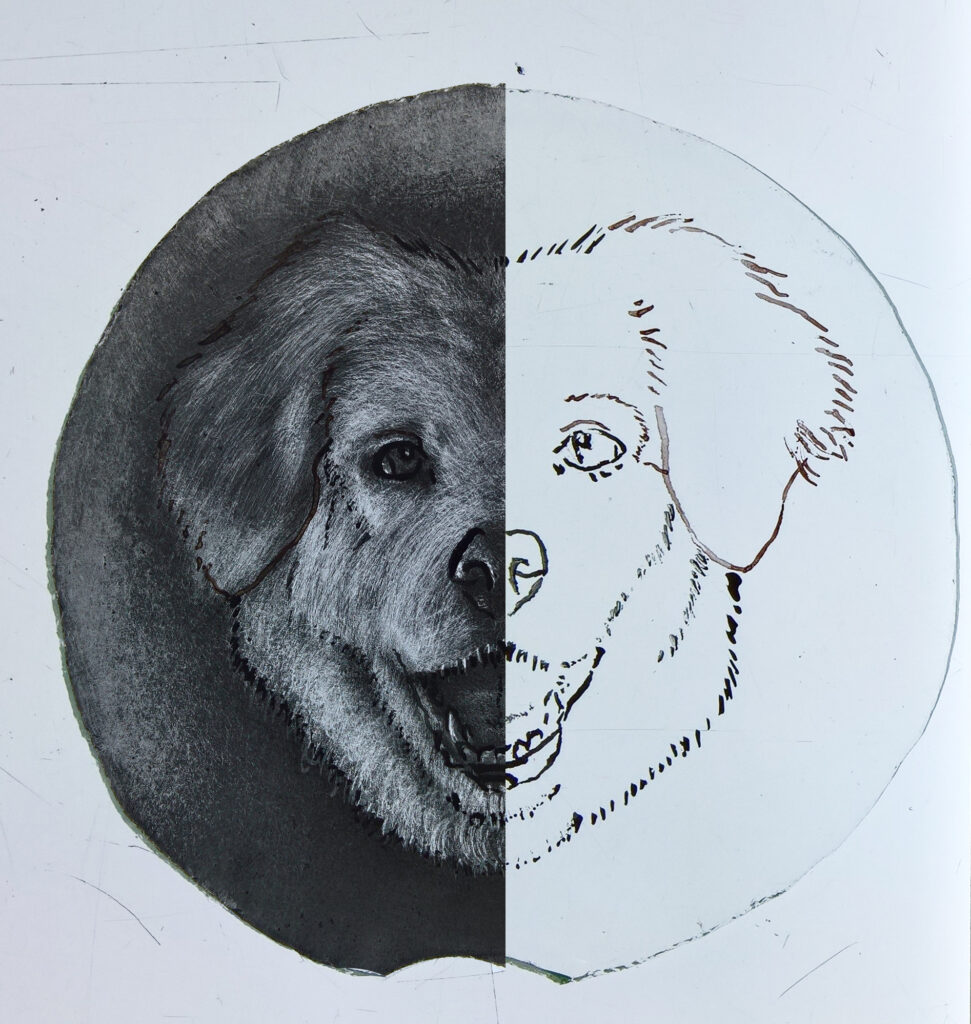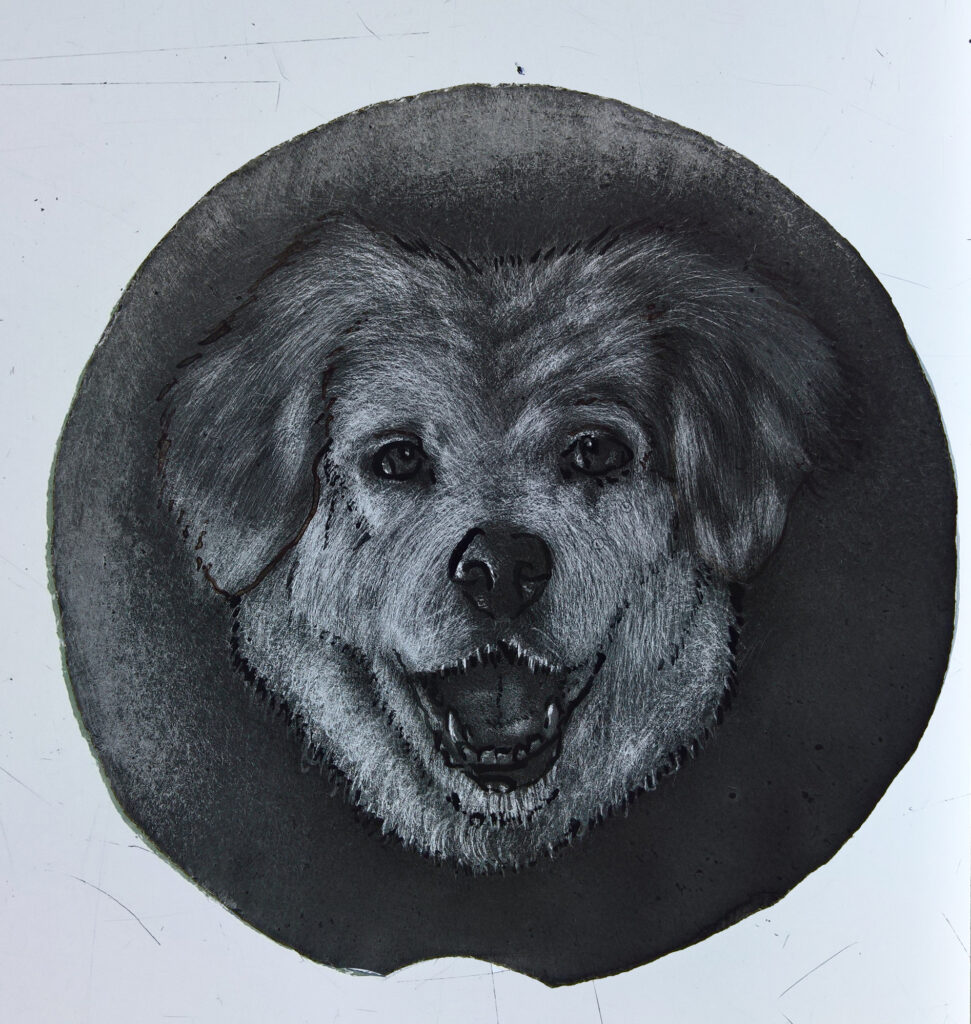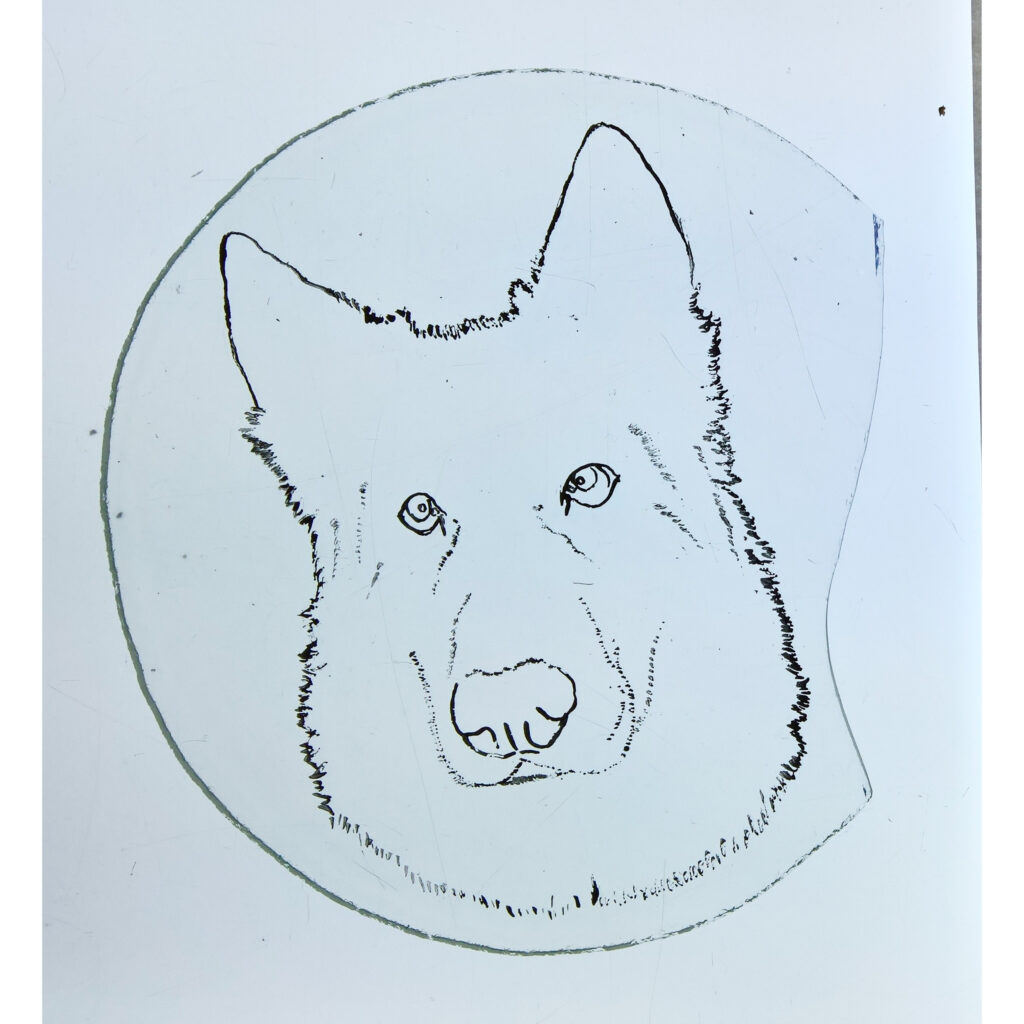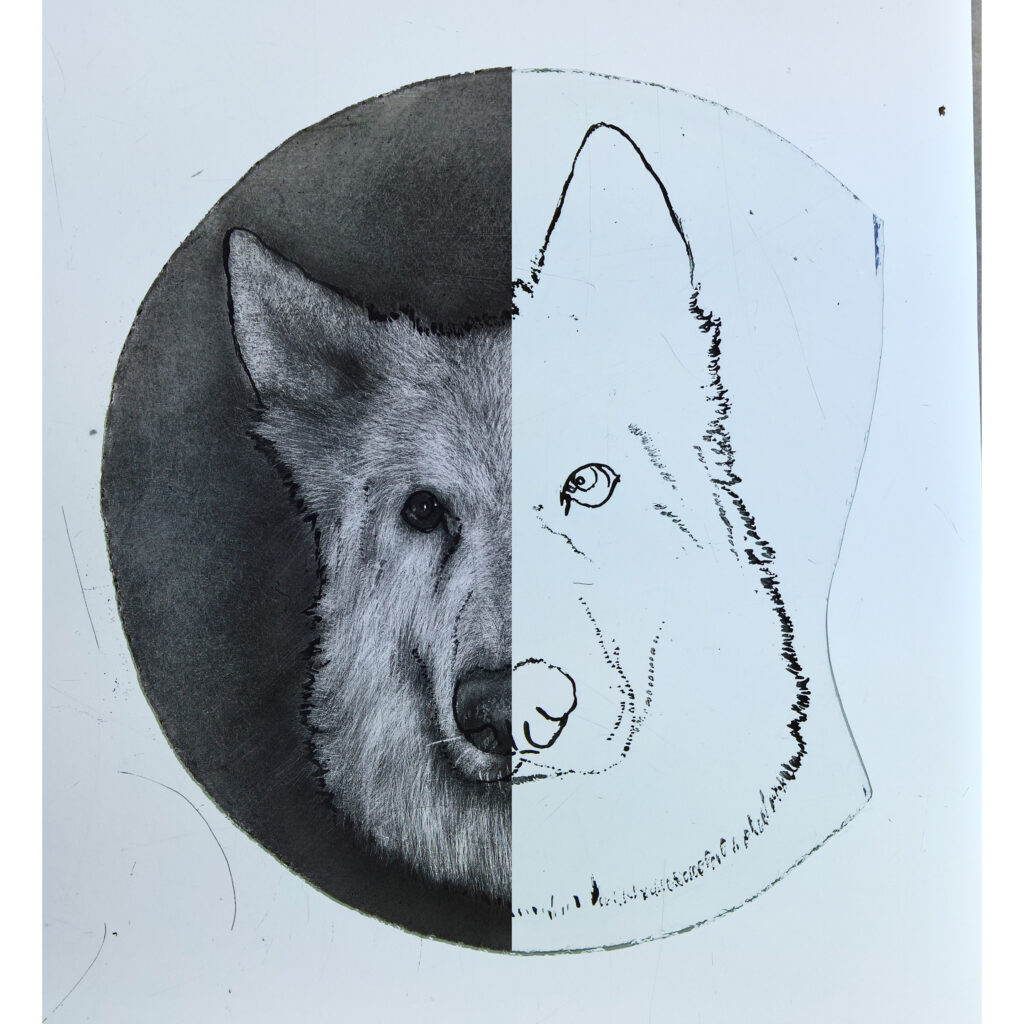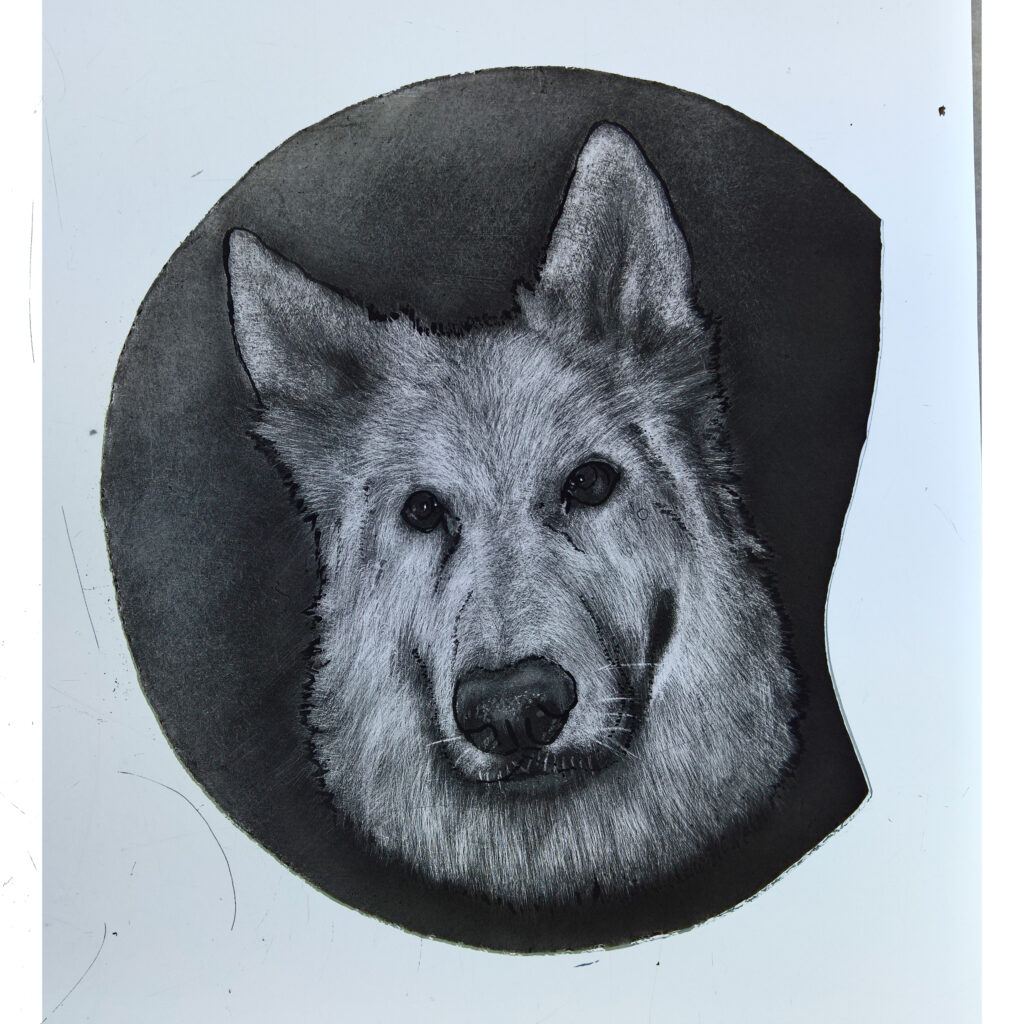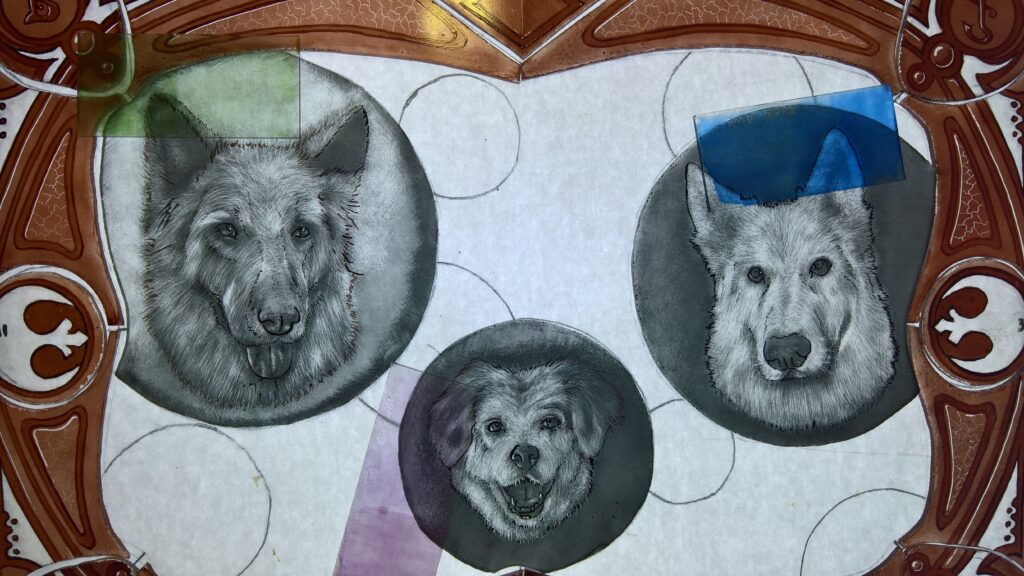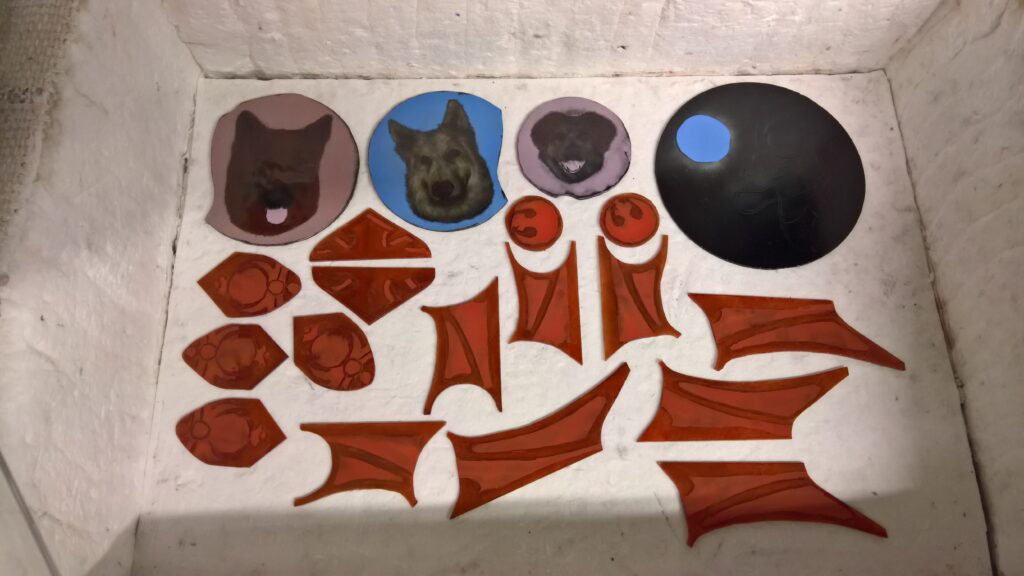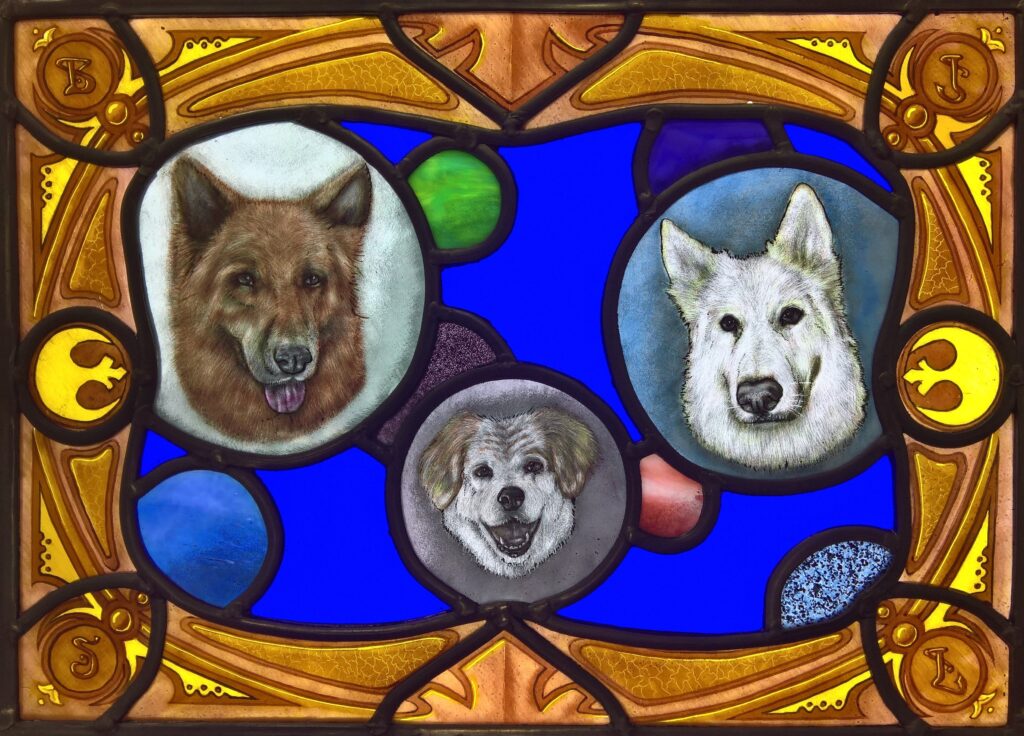 This panel was commissioned as a present for a Star Wars fan who loves his dogs, each named after the film's characters. I drew inspiration from the deco styled fanart and reflected on the client's brief that it should involve space.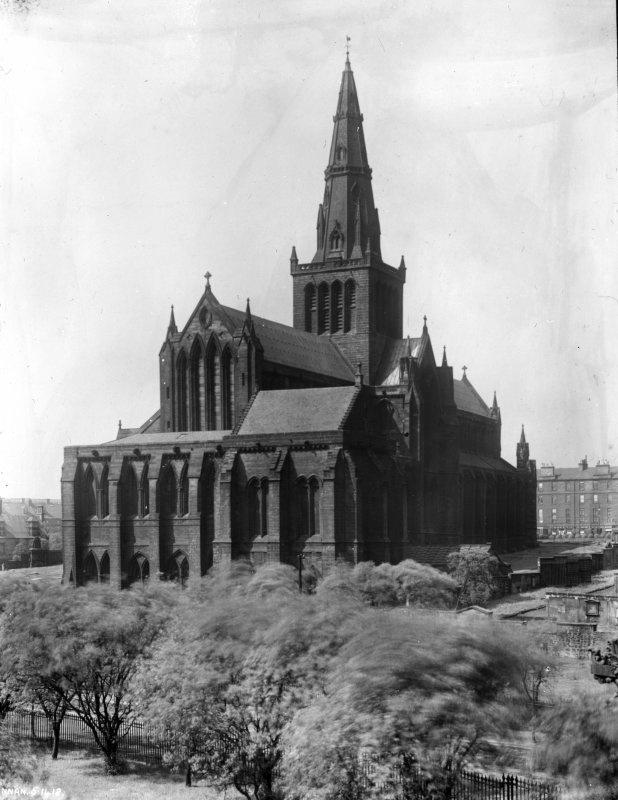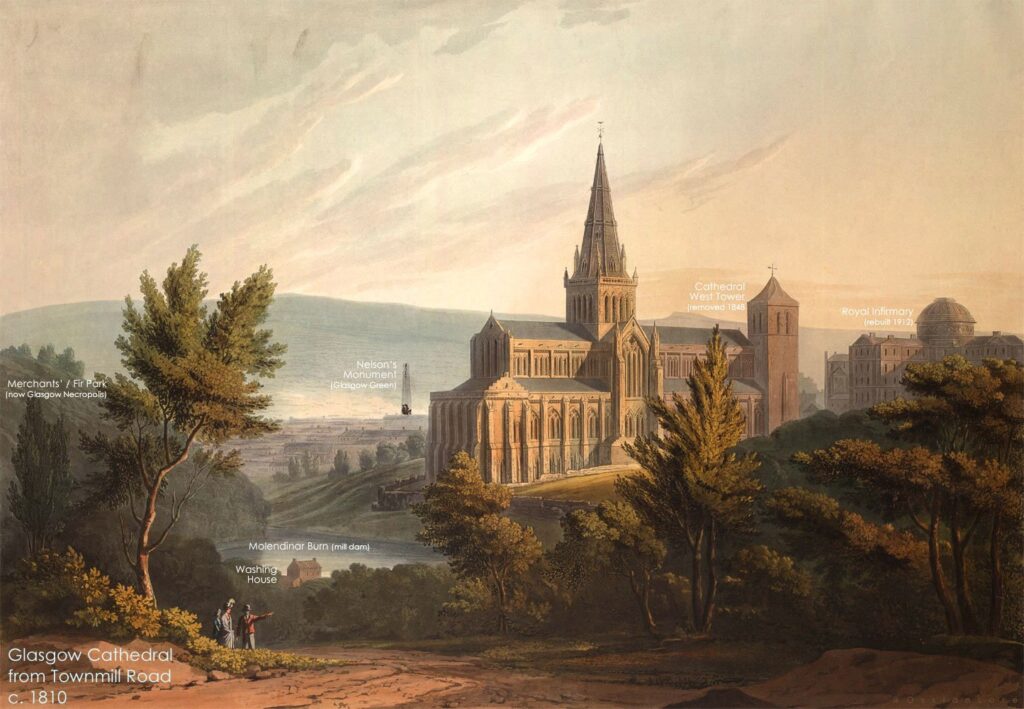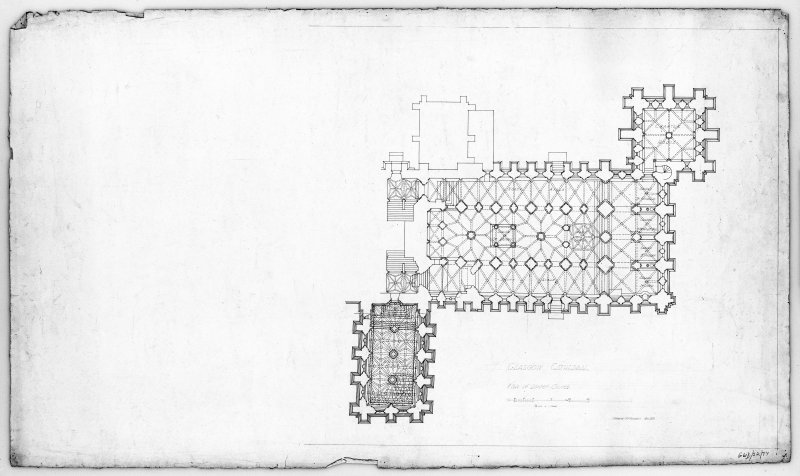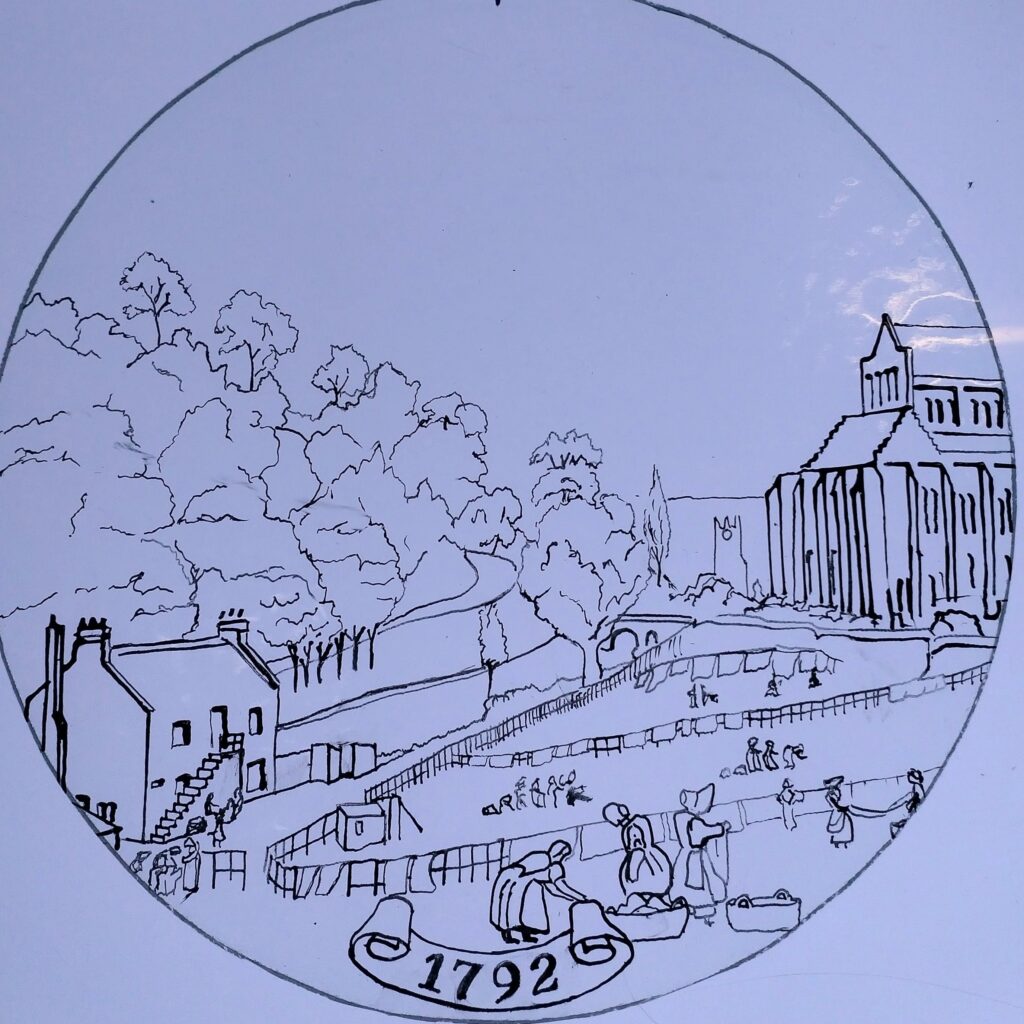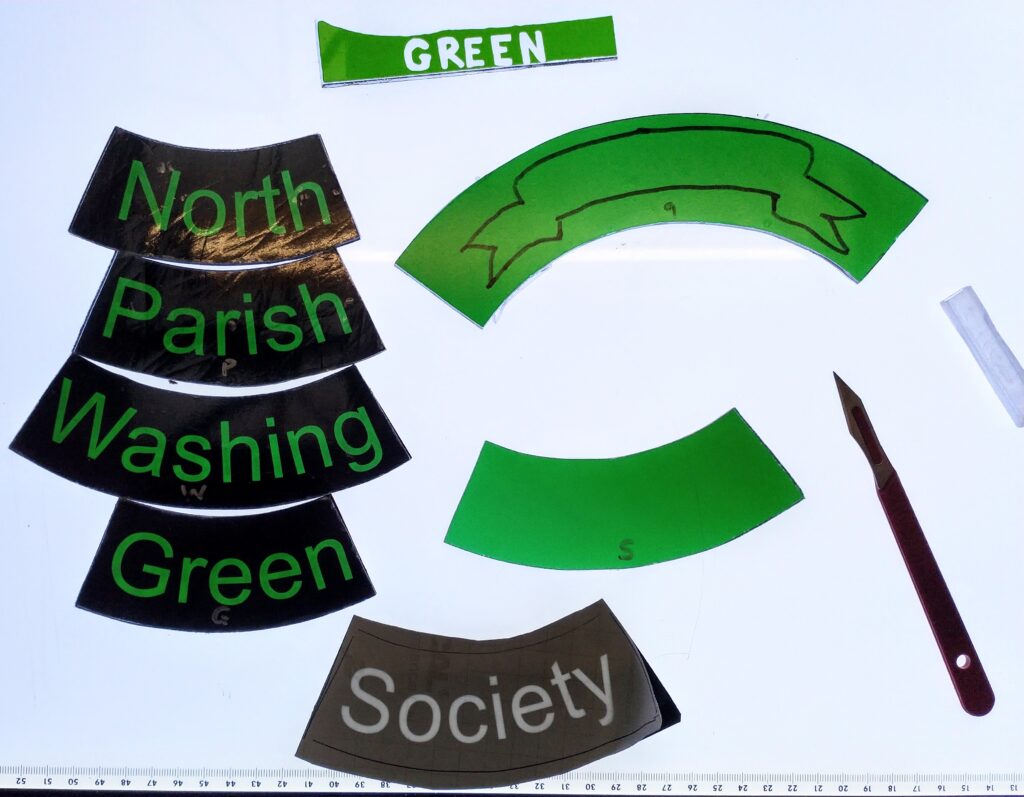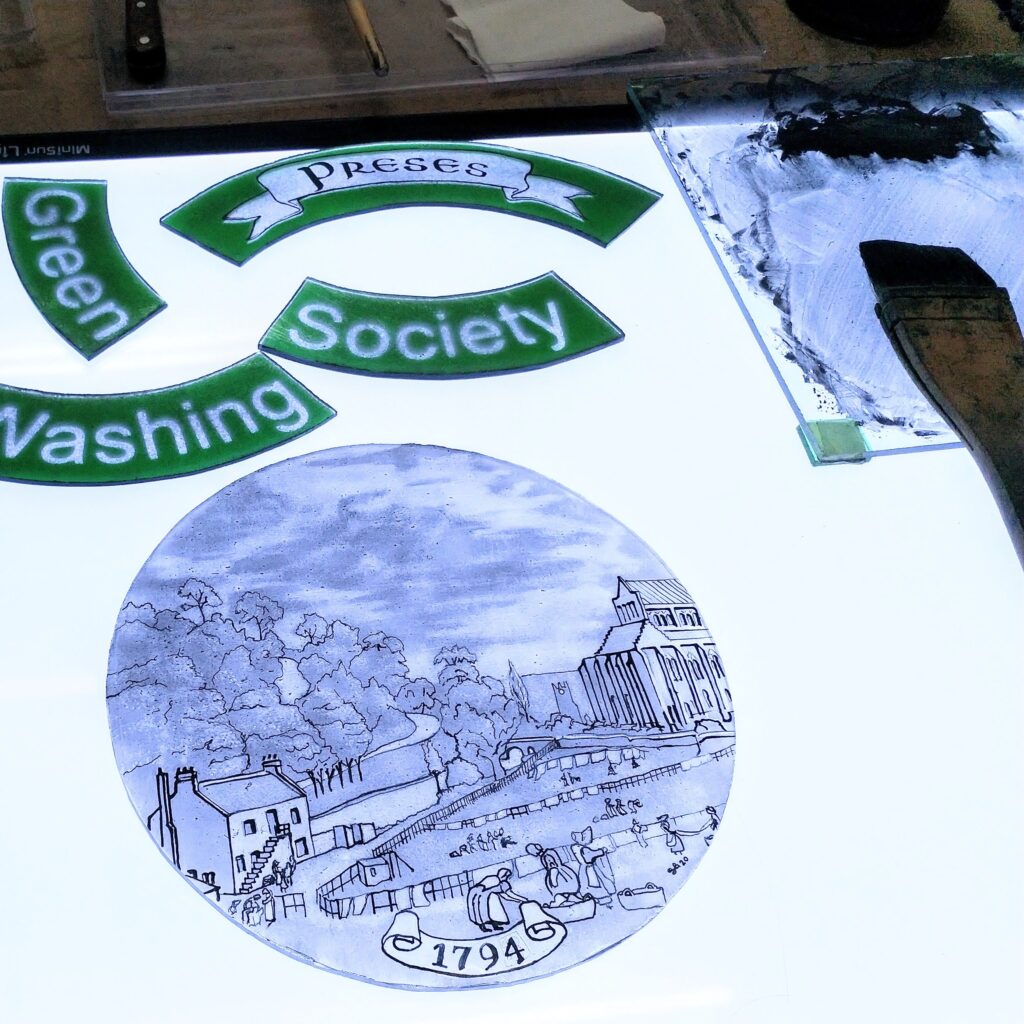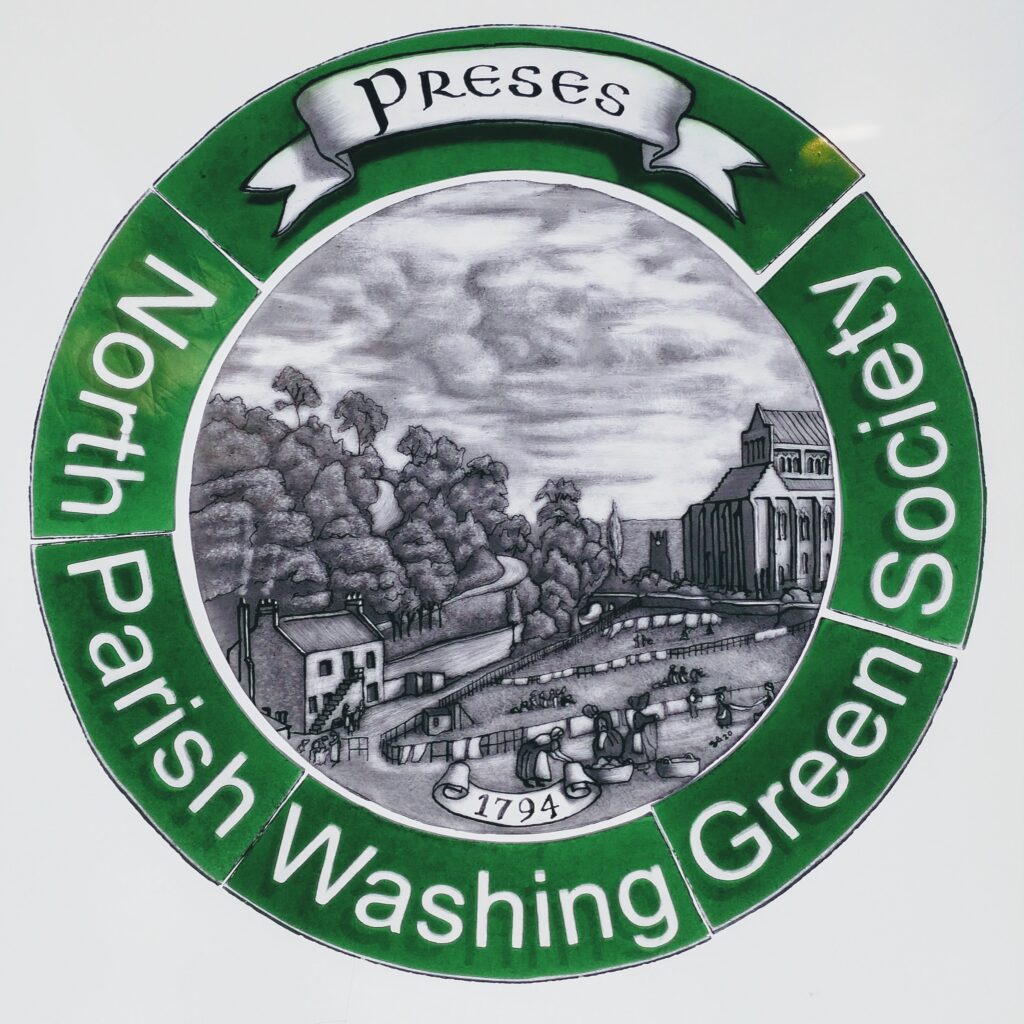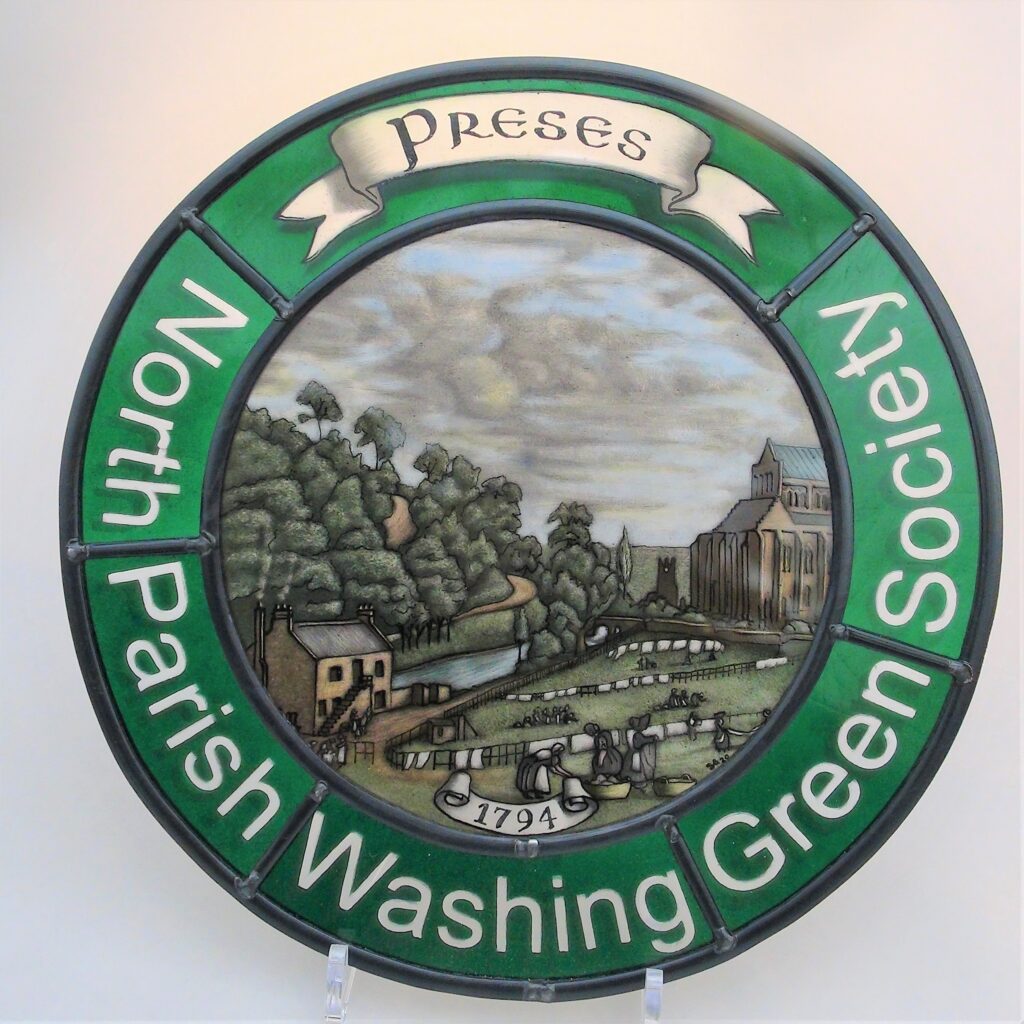 This roundel was commissioned as a presentation to the Presie of the North Parish Washing Green Society, Glasgow. The NPWGS are an historic organisation dating back to 1792 and the pre industrial revolution development of the city of Glasgow. It managed an area of the city to the west of Glasgow Cathedral, where the grass slopes met the Molindinar Burn. The society exists today as a social charity and is chaired by the Presie.